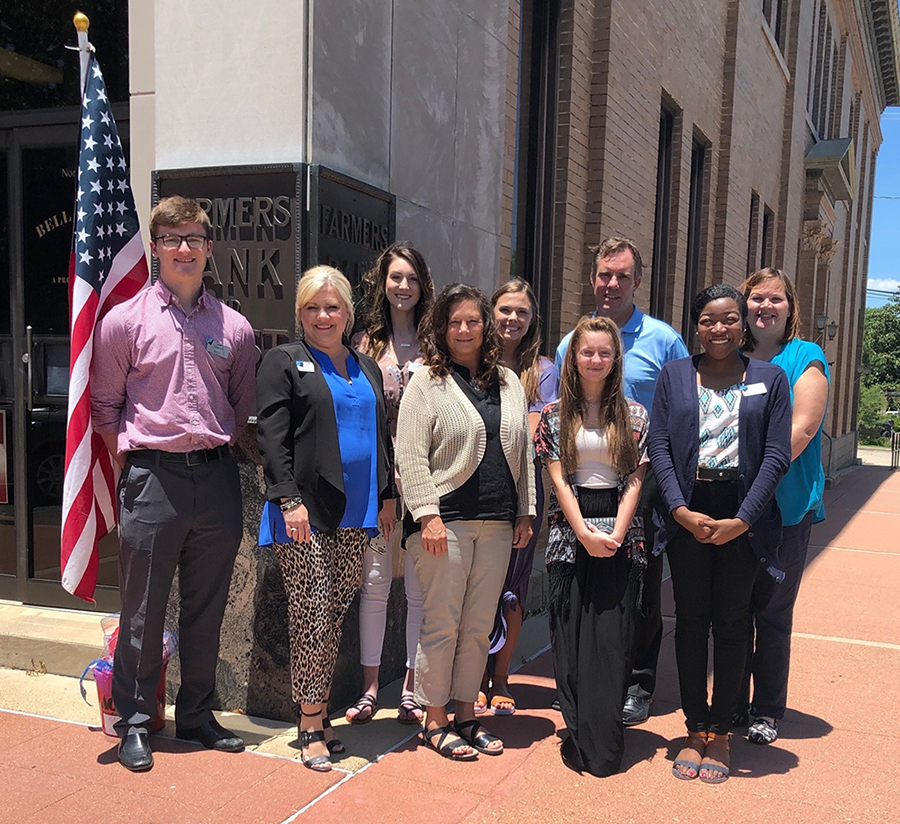 Welcome New Hires!
Congratulations to our June 2019 team members on completing new hire orientation!
From left to right: Mason Telford (Teller in Magnolia, AR), Ashley Toler (Loan Assistant, Sr. in Bryant, AR), Emilee Neal (Accounting/ Risk Management in Magnolia, AR), Dena Wright (Deposit Operations Representative in Magnolia, AR), Sydney Wallingsford (Teller in Camden, AR), Railey Coker (Teller in Texarkana, TX), Chris Brown (Commercial Loan Officer II in Prosper, TX), Charnea Brocks (Teller in Camden, AR), and Amelia Baker (Retail Banker in Texarkana, AR). 
Farmers Bank and Trust is excited to have you on our team!