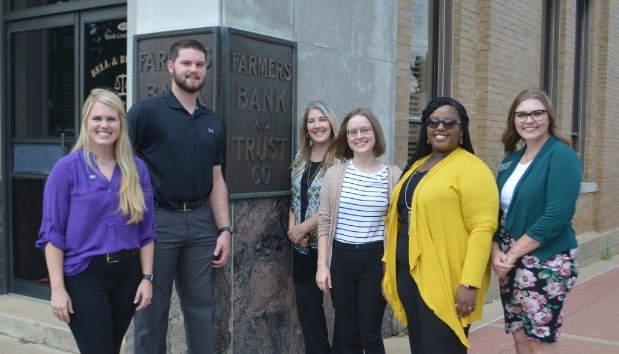 Please welcome our newest members of the Farmers team! 
Pictured: Cara Knight - Communications Specialist in Malvern, AR
Alex Langley - I-Teller Agent in Magnolia, AR
Mona Johnson - Retail Banker in Texarkana, TX
Hannah Trout - Teller in Lewisville, AR 
Phorsythia Marshall - Card Services & ATM Operations Representative in Magnolia, AR
Carson Haynie - Retail Banker in Hope, AR
They each completed new hire orientation last week where they learned about procedures, how to implement top-notch customer service, our core values and the importance of showing HEART. Welcome to the Farmers Bank & Trust family, we are so glad to have you on our team!